We know your private yacht charter experience is special and we appreciate 100% of our guests. Many of you have not chartered a private yacht before or even spent much time on the water. No worries, we have your back!
We specialize in Bachelorette parties, Birthday groups, Family groups, Corporate groups and the occasional respectful Memorial cruise to celebrate a loved one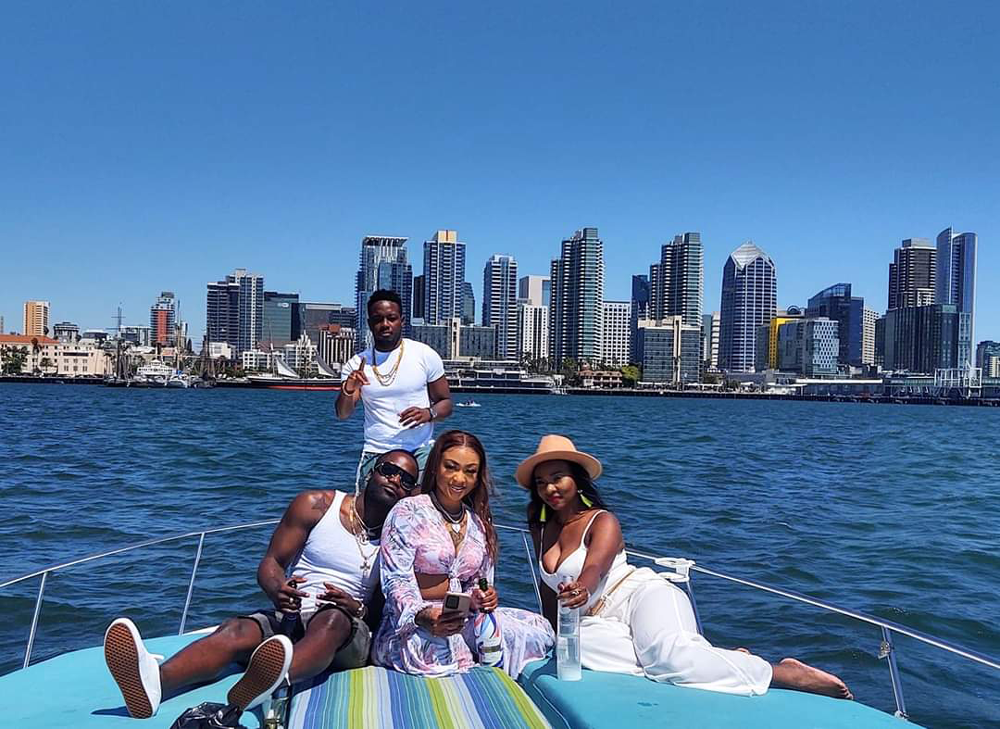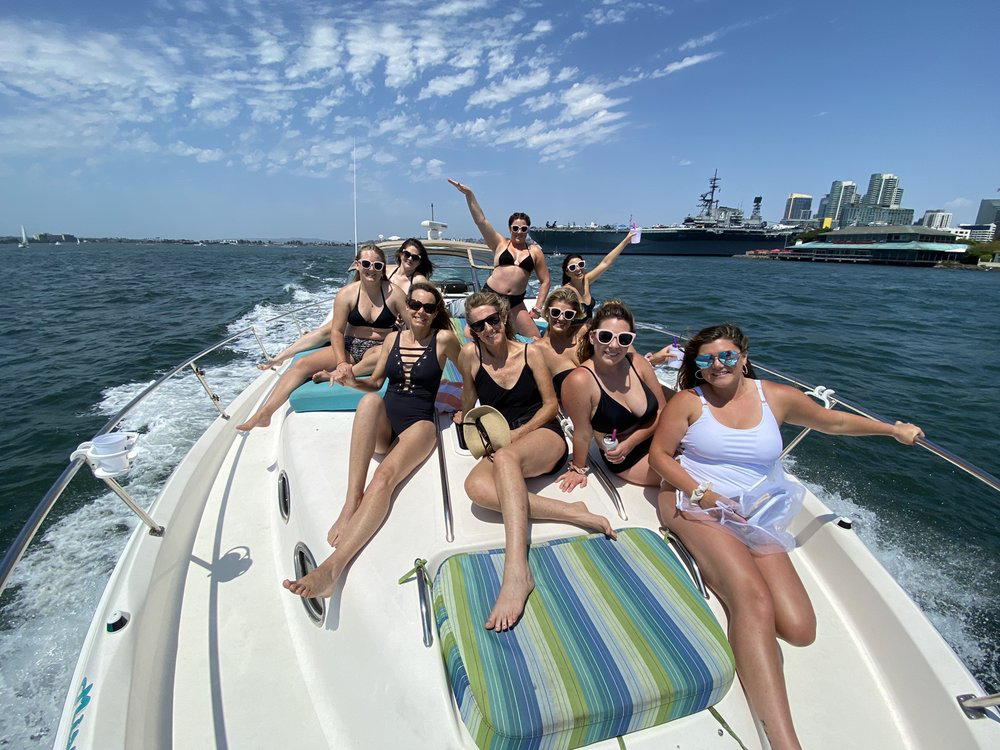 San Diego Boat Cruise was built in 2014 by businesspeople who LOVE boats and being on the water. Why is that important? Because our Captains are not only excellent mariners, but they also strive to provide a HIGH QUALITY private yacht charter experience.
The boats are not taken for granted, they are loved! This means SAFETY & FUN on clean and well-appointed boats with sanitized restrooms and most everything you might need to make your experience easy for you to relax and enjoy. Just ask our clients!
What WE provide:
All boats carry coolers (so you can leave yours at home)
Ice (so relax, we got this)
Cups for drinks (and shots)
Water (when you need to hydrate or, a short break from vodka)
Light snacks like chips (when you're feeling snacky)
Mixers like club soda, tonic, sodas (you can focus on Tequila, Vodka & Rum)
A JBL Bluetooth BOOMBOX (making music easy and dancing fun!)
Paper towels & plates
What YOU provide:
If cruising for more than two hours, maybe bring a little food like:

Sushi

Chicken

Pizza

Burritos

Cookies

Foods to avoid (anything needing utensils, can be dangerous on a boat) 

Bring alcohol (Tequila, Vodka, Rum, Champagne) in grocery bags or TRULY, WHITE CLAW, BEER in boxes and we will ice it down cold!

If you are swimming please bring a towel

Dress in layers, San Diego temps sometimes change by 10 degrees in 3 hours
COME OUT AND PLAY WITH SAN DIEGO BOAT CRUISE!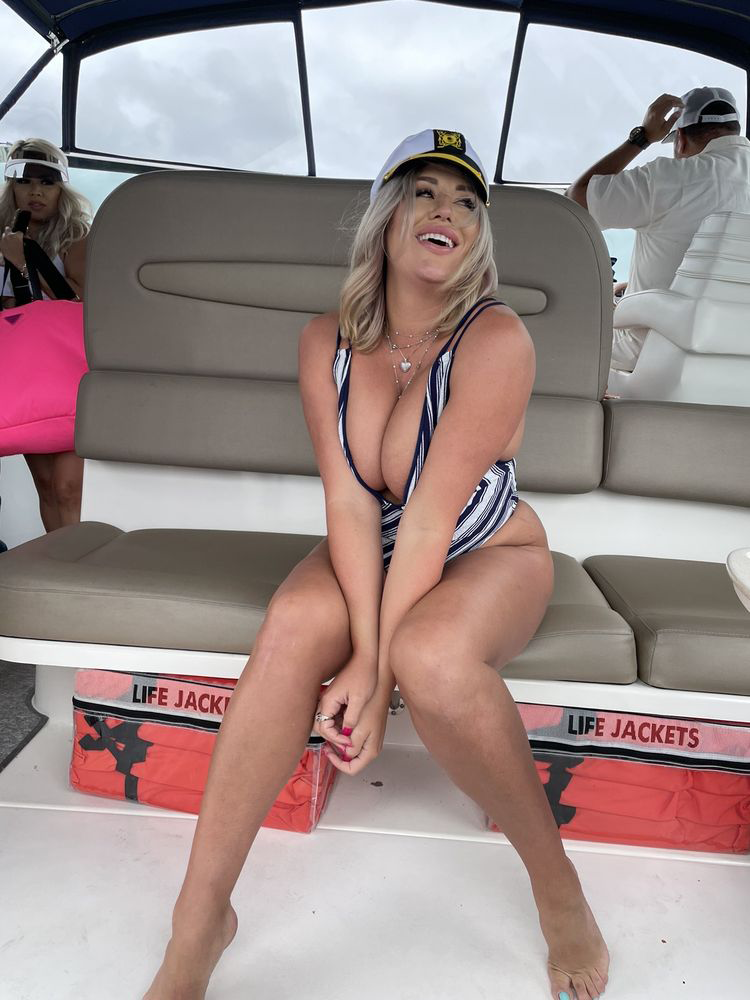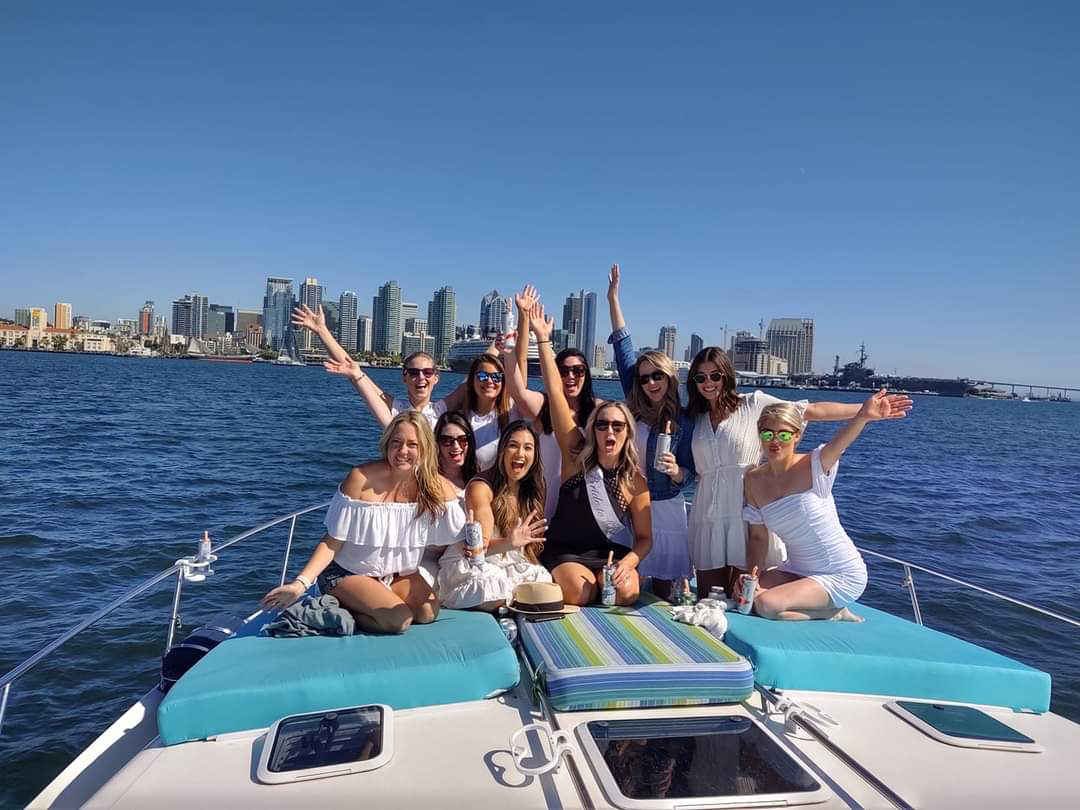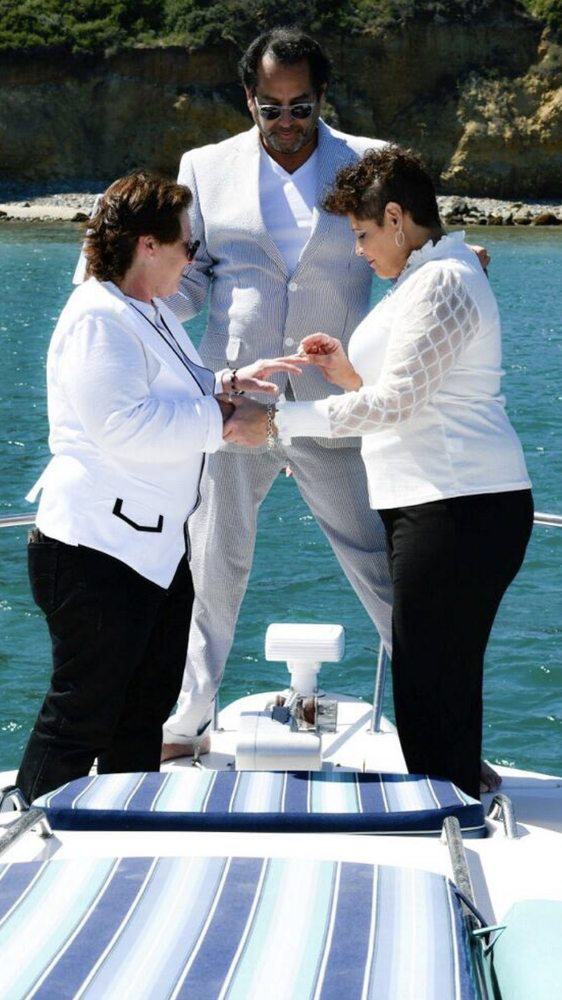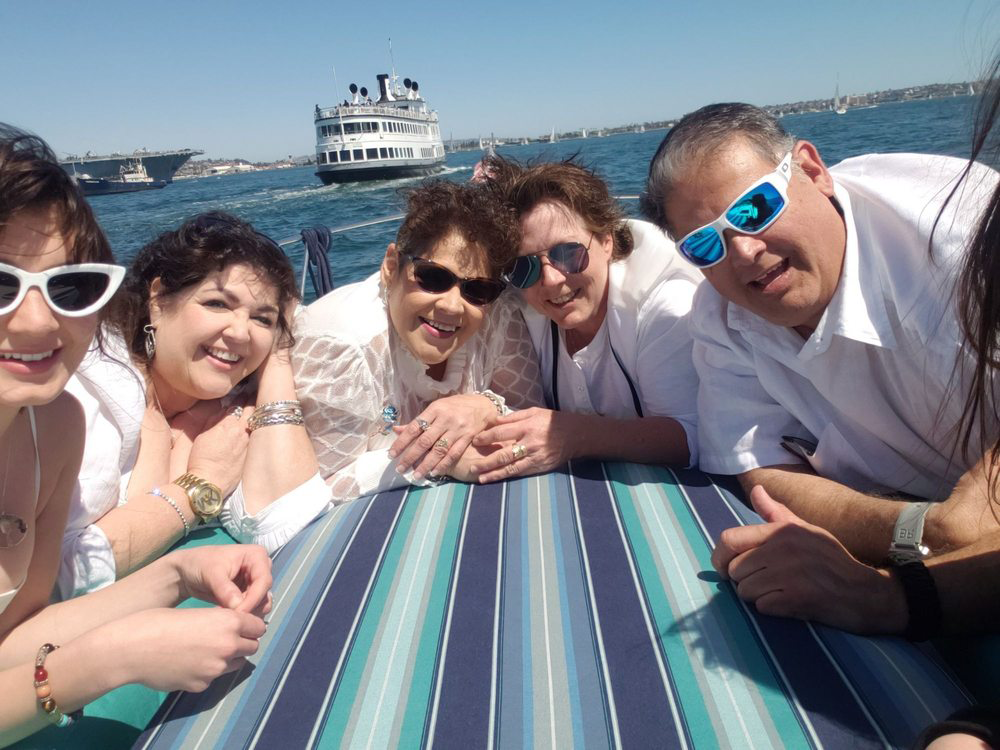 Captain Glenn was the best!!! My group of 12 was more than comfortable for our entire trip. We were able drive by the Midway, Coronado bridge & even anchor the boat and take a short swim. Definitely recommend if you are looking to do something different while still having a lot of fun, relaxing, dancing & drinking!
Absolutely 5 star experience! Captain Glenn took myself and family who was in from San Francisco out for a day after Christmas cruise. Being that it was the holiday, I had been worried being able to pull this off for my family, but Glenn made it happen. Not only was it a beautiful day, but Glenn made the whole experience super relaxing and fun. The Miss Jenn was very clean and comfortable. I can't wait to go on the Miss Jenn again. Thanks so much for taking care of us!! Until next time…
Captain Glenn was awesome! The boat was very clean, comfortable and relaxing for our family. First time in San Diego and it was a perfect way to see the beautiful and interesting sights from the San Diego Bay. There were many highlights, but hands down we loved seeing the sea lions sunning themselves and caught a couple pictures of dolphins. I would definitely do it again when in San Diego.
I booked the boat Jen ll with Captain Glenn. Captain Glenn was Prompt in answering my questions.
I booked the boat for a school reunion. We all had a blast. We mostly hang out on the front deck of the boat as it was a perfect evening with nice warm breeze. The sky line of downtown was picturesque. Overall the boat was clean. I would take Jen ll again for my next small group union.